Dogs Love ' em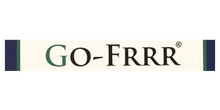 Country Dog is proud to carry Proball Inc. in Westport, Massachusetts. If you have ever fired a rubber band off your thumb, you have all the expertise you need to use our products!
This slingshot-action ball combines a firm rubber ball with a built-in elastic loop.
It is the perfect ball for all dogs who love to fetch!
Hang the loop on your thumb – pull the ball way back – and let it fly! Up to 150 feet!!
Easy launching and superior accuracy.
Play in all weather conditions. Anytime. Anywhere.
We are about keeping it simple and having fun!
Come visit our pet supply store in Westport, MA specializing in quality food, treats, and supplies for dogs.